WEB? MOBILE APP?
WEARABLE? ALL OF THEM?
Mobile applications generally don't stand alone. Many have built-in dependencies on APIs, data feeds, push notification, messaging, and digital wallet services.
Mobile is an important part of our software development practice. Most major web properties today have mobile application components.
Our platform teams can help you understand and implement the technology footprint of your application concept from ideation to launch.
Mobile Device Applications
Hybrid (cross-platform) App Frameworks Automating savings, one user at a time.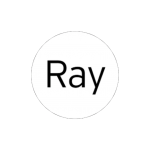 IR Blasters and Brainpower.